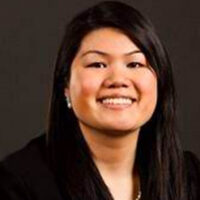 Senior Director of Programming and Initiatives
Council of Korean Americans
Angie Sohn is a rising senior and Government major at Colby College. In the past, she has interned at USAID as well as nonprofits focusing on youth and refugee empowerment. For the junior academic year, Angie studied abroad at Korea University, where she took courses in Korean language and international relations. This summer, she is interning for the U.S. Department of State, Office of Public Diplomacy in the Bureau of East Asian and Pacific Affairs. Her experiences have shaped her aspirations to enter the field of diplomacy and promote cross-cultural connections. A proud first-generation student, Angie is also passionate about promoting equity and aspires to commit to a career in public service.